Aims and scope
Bulletin of Regional Natural History (BORNH), formerly Bollettino della Società dei Naturalisti in Napoli, is an Italian on-line journal that promote in-depth studies in Natural Sciences at local and regional scale, to create management tools and spatial planning for conservation of diversity, in connections with other geographical areas and archives of biodiversity.

BORNH seeks to publish of research articles, review articles, commentaries, check lists, technical papers on methodological innovations or improvements, as well as on the practical application of these resources towards the development of effective conservation policy and practice.

BORNH publishes local and regional territory studies in all branches of Natural Sciences dealing with diversity, ecology and evolution of ecosystem: zoology, geology, mineralogy, ecology, paleontology, botany, systematics and phylogenetics, terrestrial and aquatic ecology and behaviour, parasitology, palaeontology, geomorfology, developmental biology, conservation biology, chemistry, applied studies.

Incoming manuscripts are initially evaluated by the Editor in Chief. If the manuscript is acceptable as corresponding to the scope of the journal and representing a major contribution deserving publication in an international journal, it will be forwarded to reviewers for evaluation. After the approval of the final version by the editorial board, the manuscript will be accepted for publication.

The editor reserves the right to make editorial changes. Authors agree, with the acceptance of the manuscript, that the copyright is transferred to the publisher. Manuscripts, proofs, reviews and other correspondence concerning editorial matters should be addressed to the Editorial Office

Questo indirizzo email è protetto dagli spambots. È necessario abilitare JavaScript per vederlo.
Norme per gli autori
Format articolo
Editoriale
Reborn
Antonino Pollio & Domenico Fulgione
Bulletin of Regional Natural History (BORNH)
ISSN 2724-4393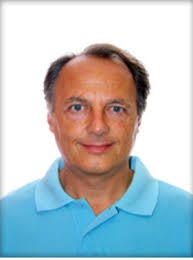 Professor Antonino Pollio
President of
Società dei Naturalisti in Napoli
Managing Director
Academic Editor
Questo indirizzo email è protetto dagli spambots. È necessario abilitare JavaScript per vederlo.
Department of Biology
University of Naples Federico II
Professor Domenico Fulgione
Editor in Chief
Questo indirizzo email è protetto dagli spambots. È necessario abilitare JavaScript per vederlo.
Department of Biology
University of Naples Federico II
The Bullettin of Regional Natural History (formerly "Bollettino della Società dei Naturalisti in Napoli") was established in 1891. At that time, the team that founded the Società dei Naturalisti in Napoli had proposed to start the publication of a scientific journal that could promote and disseminate scientific knowledge at local and national level. The second aim of the journal was also to make readily accessible information on recent progress in Science by providing short reports on the most interesting running research worldwide. The journal became a place where junior and senior scientists could present their research as equal, and many scholars published their first papers on the Bollettino, that for decades was a reference journal for Natural History Research based on the study of South Italy territories. After about 130 years, we are proud to present the new version of this old journal, that considers the new need to communicate Science, using digital platforms and giving room to extended-data sections. In the last decade, an amazing number of new scientific journals has been released, and this trend raises the question if it is still meaningful to continue the publication of old local journals as the Bollettino. Notwithstanding the deluge of scientific papers, some topic issues seem to suffer for the paucity of information: this is the case of the scientific study of biodiversity.

In a landmark study, Chung Kim and Byrne (2006) stressed that the lack of site-specific data on local biodiversity and species composition of habitat communities is one of the reasons that hinder ecosystem management and conservation practices. The study of local geo- and biodiversity is the focus of this new version of Bollettino, that is opened to worldwide contributors that work on this issue at a site-specific level. Each article will be provided with a short biographic presentation of the research team, with photo of the authors and their "scientific habitat": labs, office rooms and whatever contribute to give a realistic picture of their work life.
References
Kim K.C., Byrne L. (2006) Biodiversity loss and the taxonomic bottleneck: Emerging biodiversity science. Ecological Research 21: 794-810.
Domenico Fulgione
Editor in Chief
Carlo Donadio
Geomorfologia
Antonino Pollio
Botanica, Algologia
Pasquale Raia
Paleontologia
Nicola Scafetta
Climatologia
Giovanni Scopece
Botanica
Andrea Strazzulli
Biochimica
Valerio Zupo
Ecologia Marina
Maurizio Fraissinet
Ornitologia
Giancarlo Carrada
Ecologia ed ecologia marina
Diana Barra
Paleontologia
Fabio Maria Guarino
Erpetologia
Filippo Barattolo
Paleontologia